The Prospect Guide: What we need from you.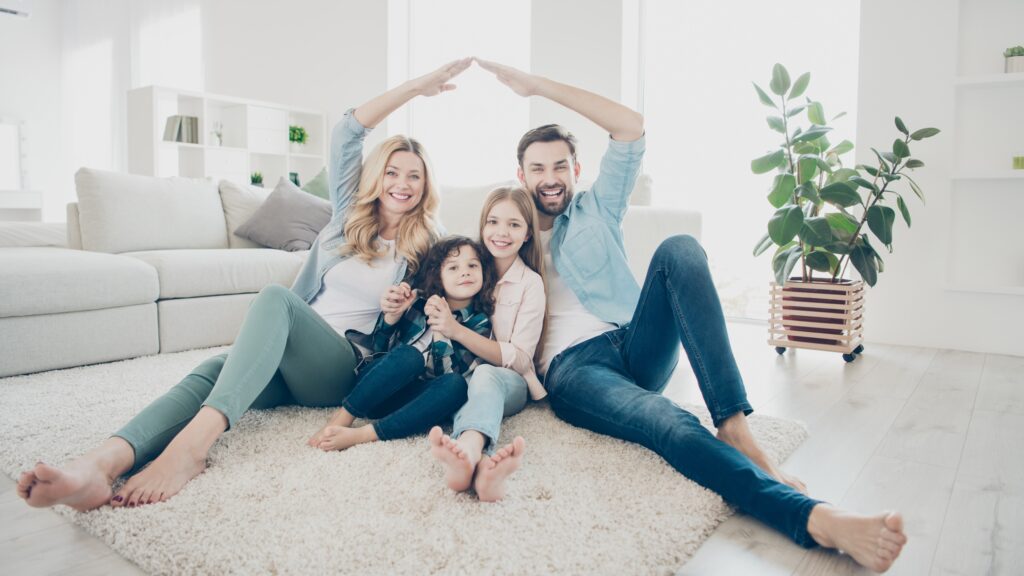 You're looking to progress a mortgage application with us here at Prospect – fantastic news!
We are keen to make sure every client we have has the easiest and least stressful journey possible. To make things even easier, we have made a list of everything we will need from you during this process. The mortgage world can seem a little confusing, so we hope this will make things feel a little clearer. Plus, being prepared with everything ready to be handed to us in advance means the process can be done quicker – can't argue with that.
Personal Details:
Full names of all parties linked to the mortgage.
Dates of birth.
National Insurance numbers.`
Last 3 years address history including time at these addresses.
Dependant information – D.O.B's/ages and names.
Contact details – email and mobile.
Employment/Income details:
Last 3 years employment or self-employment history.
Job titles and dates you have worked.
Employer or accountant contact details.
Annual income, or last 2-year self-employed income (please note any overtime, commission, or bonuses and also any benefits received)
Retirement income (please note if you have multiple pension incomes, who they are with, and the amounts received).
Any additional income received such as Child Tax Credits, Working Tax Credits or Child Benefit.
Current property details:
Current property value if owned.
Current mortgage details, including copy of mortgage statement (please confirm loan amount, lender, term remaining and interest rate if known).
Monthly rent if in rented accommodation and agent/landlord name.
Current commitments/expenditure (loans and/or debts):
Other unsecured debt details i.e., credit cards, store cards or HP loans (please include the company name, balances and monthly payments for each and term remaining).
Any CSA or Maintenance payments (amounts and how often paid).
Do you contribute towards a pension scheme (please confirm amount)?
Do you have a student loan (balance, monthly payments and term remaining)?
Additional owned properties (if applicable):
Any other property details if more than one property owned i.e., BTL, holiday let, mortgaged etc.
Bank details and credit history:
Bank details for all parties (sort code and account numbers only).
Information of any credit history issues i.e., CCJ's, missed credit card payments, bankruptcy.
Do you consider your credit history intact?
Proposed new property and/or mortgage details:
Address.
If it is a house/flat/bungalow etc. (if flat what floor it's on and how many floors in block).
If semi-detached/terrace etc.
Build year or as close to (if known).
Standard or non-standard construction.
How many bedrooms?
How many receptions?
Parking/garage?
How many bathrooms/WCs?
Purchase price.
Source of deposit i.e., savings, gift or other (please state).
Required loan.
Preferred payment method i.e., repayment or interest only.
Preferred fixed term if known.
Preferred monthly cost for mortgage
Do you wish for this to be paid before retirement or happy for it to run into retirement?
Estate Agent details:
Company name and point of contact if new purchase.
Solicitor details:
Chosen solicitor and if not included the chosen lender.
Documents needed:
*Documentation is essential for us to be able carry out any work on your behalf.
At Prospect, we provide an online portal for you to send across the documentation we need. The portal can be found on our website. It is a fast and secure method.
The following is needed for each person wanting to be on the mortgage application:
Photographic proof of ID: Typically driving licence and passport.
Proof of address: Ideally your council tax bill and a utility bill.
Proof of income: If you are employed or retired, we need your last 3 months payslips and latest p60. If Self-employed, we need 3 years accounts or 3 years 100% complete Tax Calculations and Tax Year Overviews (both of these documents are required).
Proof of any additional income: Working Tax Credit &/or Child Tax Credits Awards Letter / 3 months bank statement showing Child Benefit / Bank statements confirming rental income if in a separate account.
Last 3 months bank statements: Typically, we find people print online versions of their bank statements. If so, we ask for it to be in PDF format and it show your name, address, and account details.
Latest Annual Mortgage Statement: This is only if you have an existing mortgage. We need written details of any loans and any property details (if you know what you wish to buy).
Documents needed – Source of Deposit:
The source of a deposit can come in various forms – commonly they are savings, equity, and gifts. The following proofs of deposit are required:
If Savings: 3 months latest bank statements showing proof of deposit.
If Equity: Your latest Mortgage statement is required.
If a Gift: A letter from the relative providing the gift, along with the relatives ID and their latest postal style bank statement.
Documents needed – Budget Planner:
For lenders to approve the mortgage application, they need to have an idea of your spending habits and what you can afford. We ask you to fill out a budget planner form. It is based on your last three months bank statements. Don't worry – it's not as scary as it sounds.
And breathe – it's a lot to take in. We are here to support you every step of the way. Collectively, our team has over one hundred years' experience in financial services. If you ever feel out of your depth or anxious about the process, please feel free to speak to us about these concerns.
Our objective is simple – all we want is to help people buy their homes.